One feed to rule them all
Use Apricot's AI-powered web app to organize and prioritize your favorite content, all in one place. Cut the clutter and make sure you see the good stuff.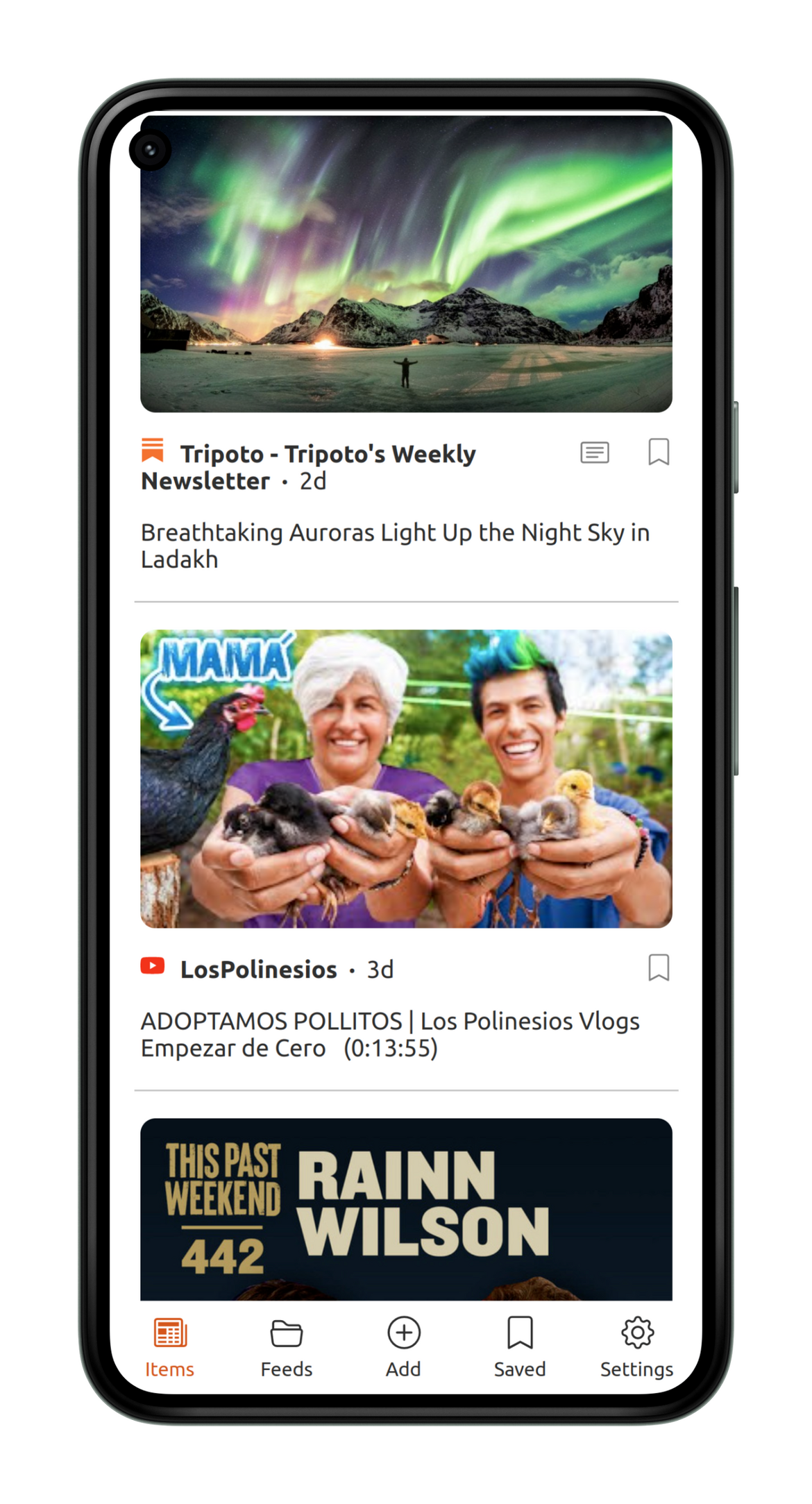 ---
All your content in one place
No more switching from app to app. Follow your favorite TV shows, podcasts, YouTube channels, subreddits, newsletters, and blogs in Apricot.
---
Put AI to work for you
Apricot's state-of-the-art AI sorts and summarizes content to see through click-bait and help you decide what to spend time on.
---
Be the customer, not the product
Apricot is ad-free, we don't sell your data, and we don't track every click of your digital life.
Users love Apricot
"I was just using Apricot and I really like it. When I go to a regular social site, I find myself getting distracted with the puppies, cooking-hack videos, trending videos, and other click-baity stuff. Apricot is exactly and only my interests--I'm excited to use it more!"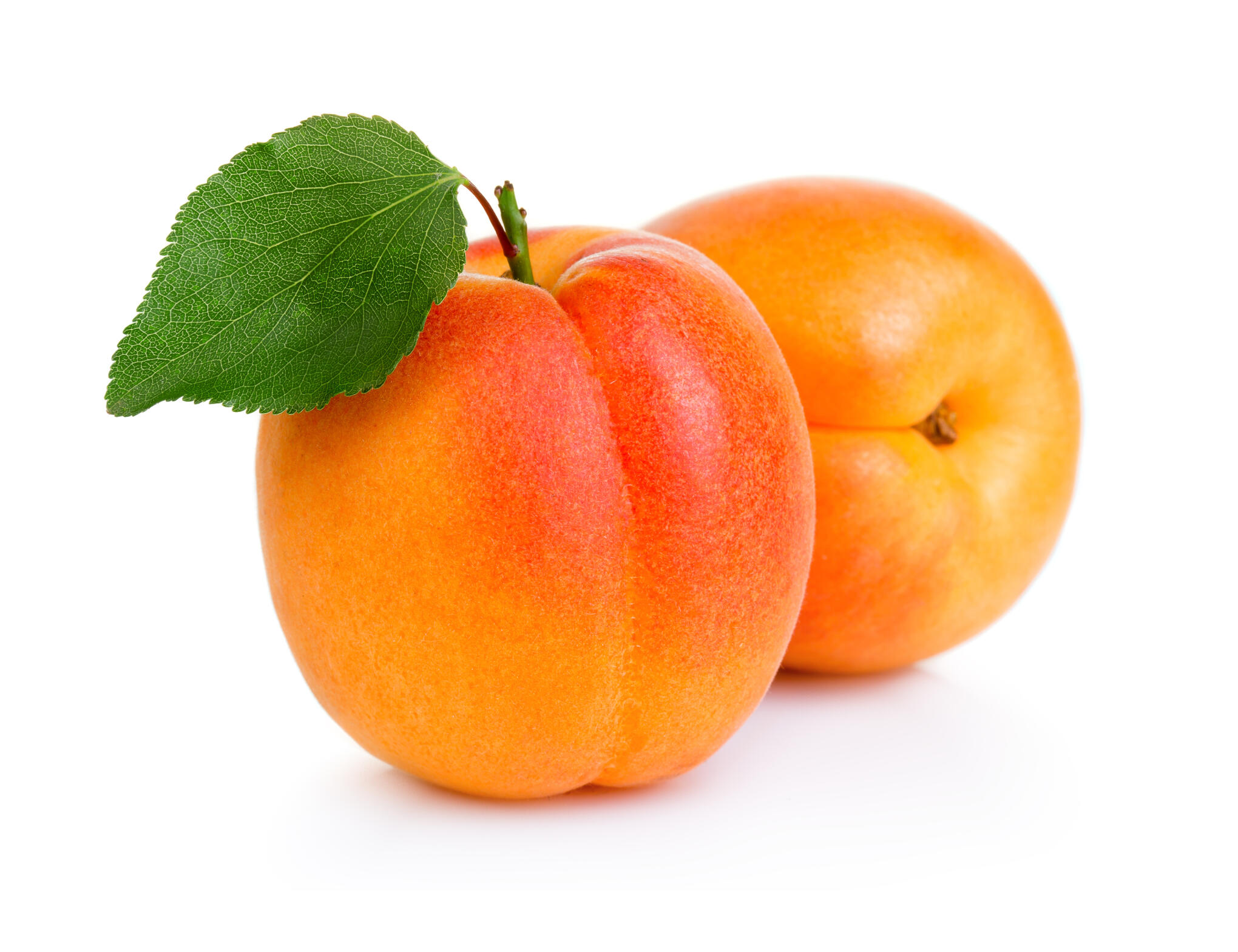 How it works
Add your favorite content feeds.

Scroll through items by feed, by platform, or combine everything in one giant, personalized feed.

Click an item to open it.

Bookmark an item for later.

Generate AI-powered summaries to decide if items are worth your time.
The Apricot philosophy
Avoid the to-do list mindset. Scroll as long - or as short - as you want. Apricot makes sure you see the best stuff first.

Apricot is not a reader. Content is best enjoyed at the source.

Choose whether to show or hide images, for fast scrolling.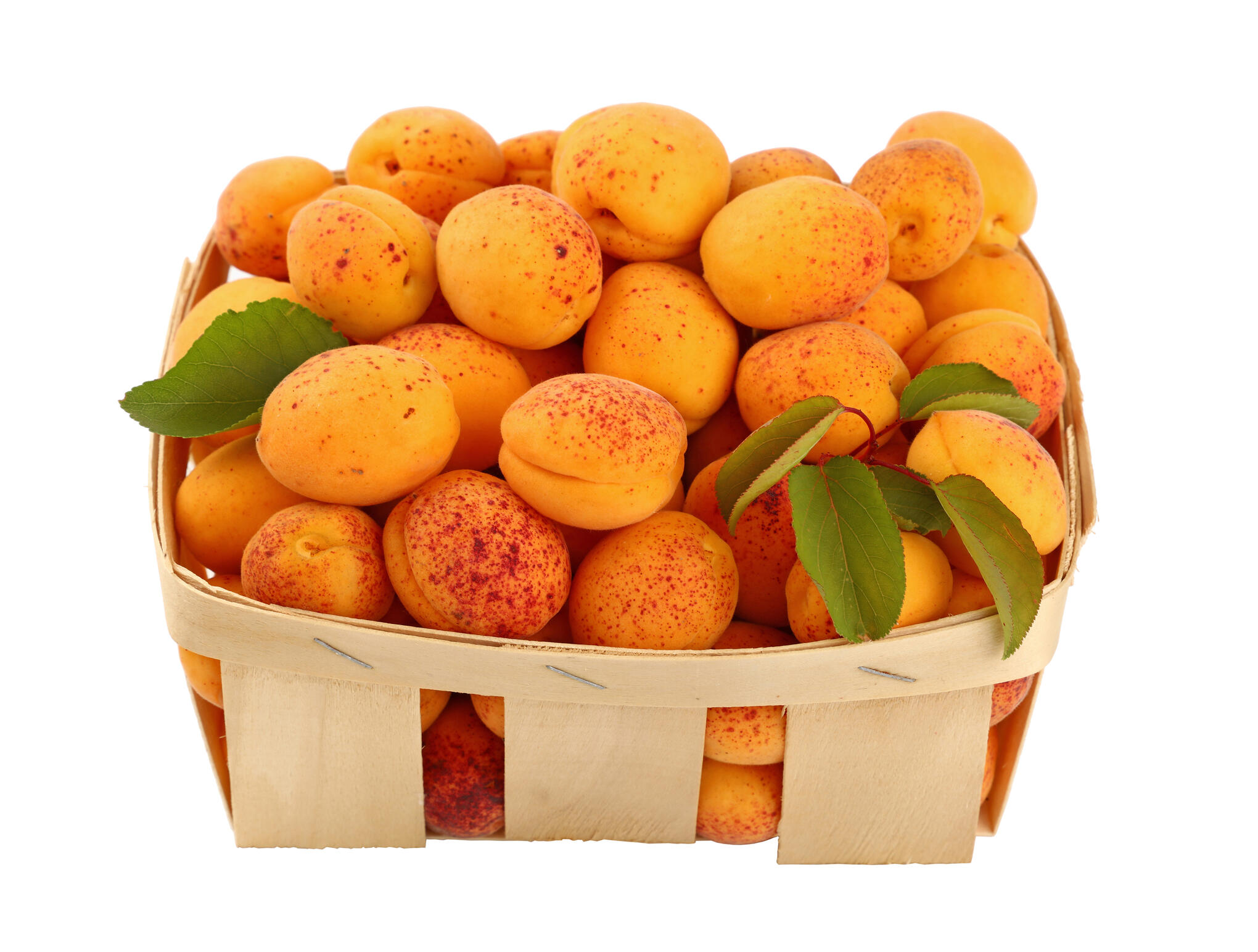 Terms of Service
Last updated: March 6, 2023This page explains our terms of service, which contains important information about your legal rights. These Terms of Service ("Terms") cover your use of and access to the website, app, and other services (together, the "Services") provided by The Apricot LLC ("Apricot", "we", "our", "us", "Company"). Our Privacy Policy explains what personal information we collect and how it's used and shared.By using or accessing the Services, you're agreeing to these Terms and our Privacy Policy (collectively, this "Agreement"). If you're using the Services for an organization, you're agreeing to this Agreement on behalf of that organization, and represent and warrant that you can do so. If you don't agree to all the terms in this Agreement, you may not use or access the Services.Please read this Agreement carefully before using the Services.We make no representation that the Services are appropriate or available for use in locations other than the United States. If you use the Services from outside the United States, you are solely responsible for compliance with all applicable laws, including without limitation export and import regulations of other countries.If you have any questions or suggestions regarding the Terms of Service, please contact us at contact@theapricot.io.
Acknowledgment
Your access to and use of the Services is conditioned on your acceptance of and compliance with these Terms of Service. These Terms of Service apply to all visitors, users and others who access or use the Services.By accessing or using the Services you agree to be bound by these Terms of Service. If you disagree with any part of these Terms of Service then you may not access the Services.You represent that you are over the age of 13. Apricot does not permit those under 13 to use the Services. If you're under the age of 18, you must have your parent or guardian's consent to this Agreement, and they may need to enter into this Agreement on your behalf (depending on where you live).Your access to and use of the Services is also conditioned on your acceptance of and compliance with Apricot's Privacy Policy. Our Privacy Policy describes Our policies and procedures on the collection, use and disclosure of your personal information when you use the application or the website and tells you about your privacy rights and how the law protects you. Please read our Privacy Policy carefully before using our Services.
User accounts
You are solely responsible for any activity on your account. We're not liable for any acts or omissions by you in connection with your account. You must notify us immediately upon becoming aware of any breach of security or unauthorized use of your account.You are responsible for safeguarding the password that you use to access the Services and for any activities or actions under your password, whether your password is with our Services or a Third-Party Service.You may not use as a username the name or email address of another person or entity or that is not lawfully available for use.
Content restrictions
Our Services allow you to subscribe to content from third party sources. You are responsible for the content that you subscribe to with the Services, including its legality, reliability, and appropriateness.You represent and warrant that subscribing to content on or through the Services does not violate the privacy rights, publicity rights, copyrights, contract rights or any other rights of any person.Apricot reserves the right, but not the obligation, to, in its sole discretion, determine whether or not any content is appropriate and complies with this Terms, and refuse or remove this content.As Apricot cannot control all content posted by users and/or third parties on the Services, you agree to use the Services at your own risk. You understand that by using the Services, you may be exposed to content that you may find offensive, indecent, incorrect or objectionable, and you agree that under no circumstances will Apricot be liable in any way for any content, including any errors or omissions in any content, or any loss or damage of any kind incurred as a result of your use of any content.
Intellectual property
The Services and its original content (excluding content provided by you, other users, or third party content sources), features and functionality are and will remain the exclusive property of Apricot and its licensors.The Services are protected by copyright, trademark, and other laws of both the United States and foreign countries.Our trademarks and trade dress may not be used in connection with any product or service without the prior written consent of The Apricot LLC.
Links to other websites
Our Services' purpose is to link to third-party websites and services that are not owned or controlled by Apricot.Apricot has no control over, and assumes no responsibility for, the content, privacy policies, or practices of any third-party web sites or services. You further acknowledge and agree that Apricot shall not be responsible or liable, directly or indirectly, for any damage or loss caused or alleged to be caused by or in connection with the use of or reliance on any such content, goods or services available on or through any such web sites or services.We strongly advise you to read the terms and conditions and privacy policies of any third-party web sites or services that you visit.
Termination
We may terminate or suspend your account immediately, without prior notice or liability, for any reason whatsoever, including without limitation if you breach these Terms of Service. Upon termination, your right to use the Services will cease immediately.If you wish to terminate your account, you may simply discontinue using the Services.
Limitation of liability
To the maximum extent permitted by applicable law, in no event shall Apricot or its suppliers be liable for any special, incidental, indirect, or consequential damages whatsoever (including, but not limited to, damages for loss of profits, loss of data or other information, for business interruption, for personal injury, loss of privacy arising out of or in any way related to the use of or inability to use the Services, third-party software and/or third-party hardware used with the Services, or otherwise in connection with any provision of this Terms), even if Apricot or any supplier has been advised of the possibility of such damages and even if the remedy fails of its essential purpose.These limitations apply to any theory of liability, whether based on warranty, contract, tort, negligence, strict liability or any other legal theory, whether or not Apricot has been informed of the possibility of such damage, and even if a remedy set forth herein is found to have failed its essential purpose. To the fullest extent permitted by law, in no event shall the aggregate liability of Apricot for all claims arising out of or related to the Services and this Agreement exceed the greater of twenty dollars ($20) or the amounts paid by you to Apricot in the twelve (12) months immediately preceding the event that gave rise to such claim. Some places don't allow the types of limitations in this paragraph, so they may not apply to you.
Warranty disclaimer
We work hard to make Apricot great, but the Services are provided as is, without warranties.To the fullest extent permitted by law, Apricot makes no warranties, either express or implied, about the Services. The Services are provided "as is." Userfront also disclaims any warranties of merchantability, fitness for a particular purpose and non-infringement. No advice or information, whether oral or written, obtained by you from Apricot shall create any warranty. Apricot makes no warranty or representation that the Services will: (a) be timely, uninterrupted or error-free; (b) meet your requirements or expectations; or (c) be free from viruses or other harmful components. Some places don't allow the disclaimers in this paragraph, so they may not apply to you.
Governing law
This Agreement and the Services shall be governed in all respects by the laws of the State of Texas, without regard to its conflict of law provisions. Your use of the Application may also be subject to other local, state, national, or international laws.
Dispute resolution
If You have any concern or dispute about the Services, you agree to first try to resolve the dispute informally by contacting Apricot.
Severability, waiver, and assignment
If any provision of these Terms is held to be unenforceable or invalid, such provision will be changed and interpreted to accomplish the objectives of such provision to the greatest extent possible under applicable law and the remaining provisions will continue in full force and effect.Except as provided herein, the failure to exercise a right or to require performance of an obligation under these Terms shall not effect a party's ability to exercise such right or require such performance at any time thereafter nor shall the waiver of a breach constitute a waiver of any subsequent breach.You may not assign any of your rights under this Agreement, and any such attempt will be void. We may assign our rights under this Agreement to any of our affiliates or subsidiaries, or to any successor in interest of any business associated with the Services.
Changes to these Terms of Service
We reserve the right, at our sole discretion, to modify or replace these Terms at any time. If a revision is material We will make reasonable efforts to notify you and will designate a reasonable period of time after which any new terms will take effect. What constitutes a material change will be determined at our sole discretion.By continuing to access or use our Service after those revisions become effective, you agree to be bound by the revised terms. If you do not agree to the new terms, in whole or in part, please stop using the Services.
Contact us
Please email contact@theapricot.io if you have any questions or feedback regarding this document.
Privacy Policy
Last updated: February 24, 2023This Privacy Policy describes how The Apricot LLC ("Apricot", "we", "our", "us") collects and uses your information in the course of our business, including the website that links to this document and our cloud-based content aggregator service (together, the "Services").
Guiding principles
Our Privacy Policy is guided by the following principles.
Transparency.

We are not in the business of selling your data.

With your consent, we collect only the minimum data required to operate and improve our Services.
Your consent
By signing up for our Services, you agree to the terms of this Privacy Policy and expressly consent to the processing of your information according to this Privacy Policy.You acknowledge that your data may be processed in a country with less stringent privacy laws than your own country, and consent to such processing.
Technical preview
Your access to Apricot's Services is part of our Technical Preview. In this early phase of development, we cannot guarantee data security, reliability, or integrity.
What information we collect and how we use it
When you use Apricot's Services, we collect the following information.
Account information. At a minimum, this includes the email address you use to register for the Services. If you use a third party service to register and log in to Apricot, such as Google, that service will provide additional information such as your full name and profile photo. We use this information to create your account and identify you on Apricot, and to contact you, as described below.

Communications with us. We retain customer support requests to resolve those issues and to improve our Services.

Authentication and authorization. We use a third party vendor to manage user accounts, to authenticate users, and to determine which content each user is allowed to see. The vendor does this by setting cookies in your browser.

Your preferences for display and behavior of the Services are stored locally in your browser's storage.

Your input to the Services. We store the feeds you follow and your saved items. This is the core function of the Services.

Your usage of the Services. We collect two types of usage information. First, your interactions with the content you've subscribed to, i.e. whether you've viewed and item, clicked it, etc. This information is associated with your account. Second, we use a third party vendor to collect site analytics, although this data is anonymized. In both cases, we collect the information to be able to improve Apricot.
Sharing and third parties
We may share your information in the following purposes or situations.
To operate our Services, we share account information and data with a small number of third party vendors, particularly for account management, security, and data storage.

In the event or a merger, sale of assets, or acquisition. In this situation, we will notify you before transferring your information.

With your consent, we may disclose your information for other purposes.
We do not share, sell, rent, or trade personal information for commercial purposes. We do not host advertising on our Services.
Disclosure
We may disclose your information to law enforcement in response to a valid government order, if we determine that such disclosure is reasonably necessary to comply with the law, protect our rights or prevent fraud or abuse of Apricot or our users. When legally permitted, we provide our users with notice that their information is being requested.
Data protection
We take reasonable measures and follow industry best practices to make sure your personal information is not misused, disclosed, altered, or accessed inappropriately.In particular, we use third party services for both user account management (including authentication and authorization) and data storage. We have chosen these providers in part because we believe they provide top quality and because they take data protection seriously.However, we cannot provide a guarantee of absolute security. No methods of data transmission or storage are perfectly secure and our Services are under active development.
Data retention and deletion
Because we collect only the personal information necessary to operate our Services, we retain that information as long as you have a registered account. We do not automatically delete inactive accounts.You may delete your account at any time by pressing the Delete my account button in the app, or by email support@theapricot.io. This will delete your personal information from our servers and third party serviers, although we may retain your information if necessary to comply with legal requirements.
Location
Information you submit to the App may by be transferred to and stored in countries where you do not live. Information is also stored locally on the devices you use to access Apricot Services. Information may also be transferred to third party service providers with facilities in various countries.
Links to other websites
The core function of our Service is to show links to other websites that are not operated by or affiliated with The Apricot LLC. If you click on a third party link, you will be directed to that third party's site. We have no control over and assume no responsibility for the content, privacy policies or practices of any third party sites or services.
Children's privacy
Our Services do not address anyone under the age of 13. We do not knowingly collect personally identifiable information from anyone under the age of 13. If you are a parent or guardian and you are aware that your child has provided us with personal data, please contact us. If we become aware that we have collected personal data from anyone under the age of 13 without verification of parental consent, we take steps to remove that information from our systems.
Communication
We may occasionally send service- or policy-related announcements to the email address you signed up with. We do not intend to send regular marketing or promotional emails.
Changes to this policy
We reserve the right to modify this Privacy Policy at any time, with changes taking effect immediately upon being posted to the Website. If we make changes that meaningfully reduce your rights, we will notify you.
Contact us
Please contact privacy@theapricot.io if you have any questions or feedback regarding this document.